Automotive Technology & Mobile-Hydraulic
AUTOMOTIVE TECHNOLOGY & MOBILE-HYDRAULIC
Rotary Actuators are used in the various application fields worldwide. Even the vehicle technology together with the mobile hydraulics sector is that multi-faceted that the segmentation reaches imense diversification. In any case you will have a wide range for decision amongst the HKS product portfolio.
APPLICATION FIELDS
he all-rounders are used for example for vehicles to give the needed flexibility to keep movements in certain positions.
In the municipal engineering the HKS rotary actuators are used to empty the container of a garbage truck with a horizontal pivoting movement or to move the broom into the correct position and to hold it exactly there.
Hub lifts incorporate a rotary drive to have the mobility of the left / right movement.

Various applications and as many variants of a rotary actuator can you HKS accurately construct your requirements.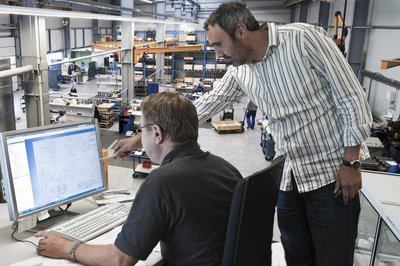 The compact shape and the enormous power of our rotary actuators are ideally suited for all these applications. The diversity of the applications must of course also show in the rotary drive itself, which can be designed versatile and flexible and which we can assemply according to our internal design department and your wishes. You as a customer are the absolute focus, for which we provide efficient solutions. We manufacture hydraulic rotary actuators precisely according to your requirements in a range up to 350,000 Nm and tilt angles of up to 1500 °. We produce both single and series production since more than 45 years now.
Forward us your requirements and we accept the challenge!