Innovations
30 YEARS OF OPTIMUM SOLUTIONS FOR YOU
Transparency creates confidence
Equipped with the latest hardware and software, our highly qualified designers develop efficient HKS products for you. At the same time partnership, exchange at the highest technical level, and teamwork are important cornerstones. The excellent HKS products only come about in cooperation with you as our client, and of course also with our technical client support team experienced in practice.
PROCEEDING TOGETHER
We create clarity from the first contact. You experience our competence, where and how we develop, manufacture, assemble, test and the service we also offer after delivery. You will sense something else also at HKS. Our employees derive pleasure from the challenge and the manufacture of rotary actuators. The result of this is partnerships in existence for over 40 years.
CONVINCE YOURSELF
For HKS words and actions belong together. You will experience this on a visit to Wächtersbach and Neukirch. You will find considerably more than 60 production machines in a manufacturing area of over 5,000 m², most of which are CNC-controlled. Naturally they are produced by first class manufacturers. Our employees have perfect mastery of the production machines. The foundation for this is continuous employee training and further education. This way we live permanent further development. The numerous apprentices we train like to remain at HKS. This ensures quality – also for the future.
TODAY
The current generation of products described here represents perfect technology which has developed from permanent further development. HKS is innovation and success.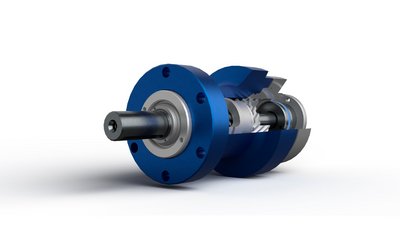 I-DA-H
The newest generation of the HKS rotary actuator was presented in March 2011. Operating pressure up to 250 bar, torque up to 100,000 Nm, surface hardened, latest sealing technology, small installation size, precise control system. This is the future.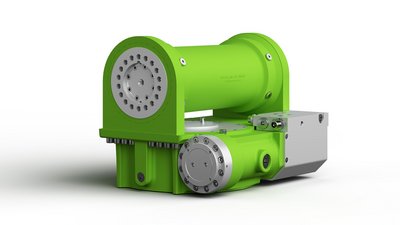 HKS TiltRotator
The HKS TiltRotator was presented at bauma 2010. Using it attachments on excavator can be tilted and endlessly rotated at the same time. Thus threedimensional positioning permits unexpected operative ranges for your attachments. This leads to markedly higher profitability.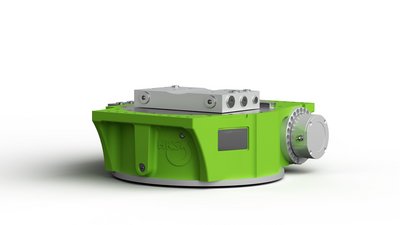 HKS RotoBox
The RotoBox was also presented at bauma 2010. Using this technology attachments on excavators can be rotated 360 degrees endlessly and this can be done with a flow rate which for instance also permits hydraulic cutters to work without a problem. This is even possible using excavators up to 50 tonnes.
The all new RotoBox is presented on the bauma 2016 exhibition in munich.