M-DA-H F10
Working Pressure
up to 210 bar
Torque
up to 83.600 Nm
Angle of Rotation
up to 360°
Fixing flange
Output flange
Load holding valve
High load suspension
Fahrzeugbau & Mobil-Hydraulik
Waterworks Sewage Works Hydraulic Steel Water Distribution Chemical and Pharmaceutical Industry Air Conditioning and Ventilation Industry Shipbuilding Steelworks Food Industry Geothermal Power Plants Solar thermal power plants Biogas Power Plants Power Plants (water, coal, gas, oil, nuclear) Exploration Offshore Plants Refineries Pipelines Tank Farms
Fixing flange
Output flange
Load holding valve
High load suspension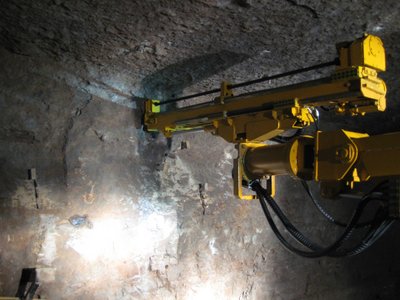 MAXIMUM CARRYING CAPACITY AND PRECISE POSITIONING
The HKS rotary actuators are designed for maximum carrying capacity and precise positioning. The M-DA-H F10 is - as most of the HKS actuators for the mining and automotive sector - most suitable for extreme conditions. Extremely sturdy and protected against environmental influences. Thus low maintenance and ensuring high degree of durability.
Our rotary actuators have been operating reliably and safely in the biggest mines in the world for many years and are found especially in those rough environmental conditions.
Contact us, we will give you all the necessary details on the differences of the drives and will find the one that fits your requirements or will design it especially for your.