Food-/ Pharma-/ Chemical-Industry
ROTARY ACTUATORS FOR THE FOOD INDUSTRY
The food industry is a downstream agriculture sector, in which a substantial portion of the produced agricultural products for human consumption is processed. The preparation of food is subject inter alia to protect against food crises therefore a complex food law and an intensive food control is established.
The industrial production of food in this sense has to deal with very specific requirements, such as the hygienic measures and thus the clean rooms of the machines.
The HKS rotary actuators, which are used in the food industry, also meet the requirements for the pharmaceutical industry and the chemical industry with its strict specifications.
HKS ROTARY ACTUATORS FOR THE FOOD INDUSTRY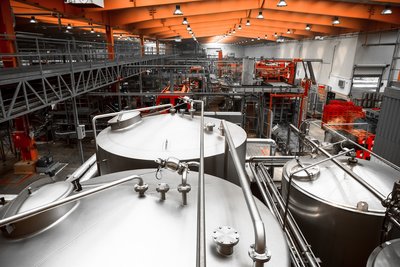 HKS already meets by its materials and the latest technology used many of the requirements in the food industry.
For example, the stainless steel version, which is provided either as a complete solution or with a stainless steel shaft. With those specifications a stainless environment is guaranteed with the rotary actuator for the food industry.
The actuators / part-turn actuators are manufactured in different sizes andf with that serving world's largest cutter with partially up to 1200 liters bowl capacity.
By individual adjustments for the respective customers the requirement for hygienic design is fulfilled in every case, and the machine can be cleaned easily and safely through their low maintenance nature.
Besides - if this should be relevant - other liquids are used, such as bio-oil or food-compatible oils. Also, the seals can be adapted to the particular machine.